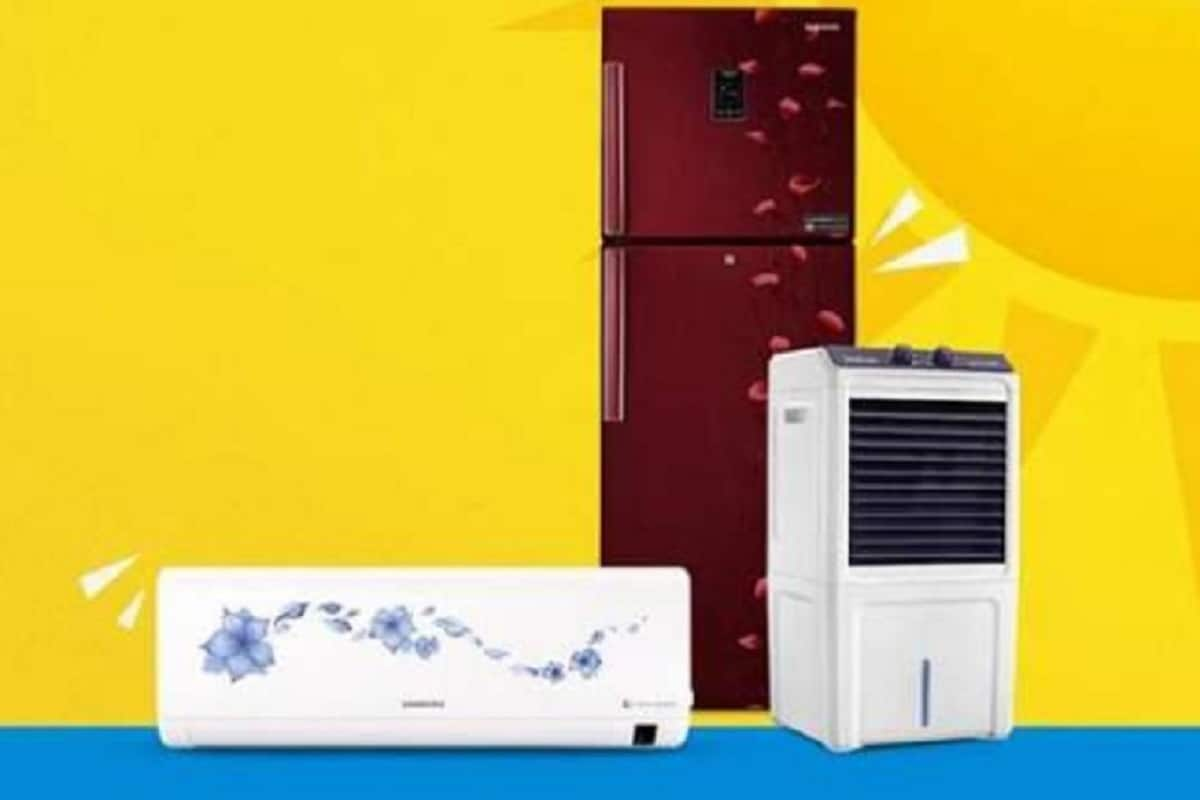 Summer is at its peak in the country, now this season online platform Amazon has brought the best deals on summer appliances for its customers. In this deal, you can get up to 40 percent off on summer appliances, which include AC, fridge, cooler and other appliances. If you are also troubled by the heat, then maybe one of these appliances can be of use to you in the summer. Let us tell you which summer appliances are being discounted in this sale.
Samsung 1.5 Ton 3 Star Inverter Split AC: This AC from Samsung comes with a 3 star rating, which is capable of cooling a room from 111 to 150 square feet. Copper condenser has been used in this AC for better cooling. This AC can be purchased on Amazon for Rs 32,990 after a discount of Rs 16,000.
(Also read- Google's premium phone is available at the lowest price ever, saving more than 5 thousand)
Voltas 1.4 Ton 5 Star Fixed Speed ​​Window AC
This AC from Voltas comes with a rating of 5 stars, which saves electricity. Timer function is also given in this AC. Customers can buy this AC with instant cooling from Amazon for Rs 25,490 after a discount of Rs 8,500.
Whirlpool 215 Single Door Refrigerator
This refrigerator from Whirlpool comes with a capacity of 215 liters, in which the company claims that the refrigerator saves 107 kWh of electricity in a year. Glass shelves have been provided in the refrigerator and a freezer of 14 liters has been given in it. Customers can buy this refrigerator from Amazon for Rs 18,740 with a discount of Rs 4,310.
Crompton desert air cooler
This cooler from the company comes with a capacity of 75 liters, in which 4200m3/hr air delivery has been claimed. For better cooling, a separate ice chamber has also been given to keep ice cubes in it. The price of this cooler is Rs 10,185 on Amazon with a discount of Rs 7,015.
(Also read- Change this one setting in the phone today, even if it is unlocked, no one will be able to peek at the gallery-whatsapp)
Havells Cresent personal fan
After a discount of Rs 369, this personal fan of Havells is selling on Amazon for Rs 2,301. The company claims 55m³/min air delivery in this fan. Customers get three speed modes and a 2-hour timer with the device.
.