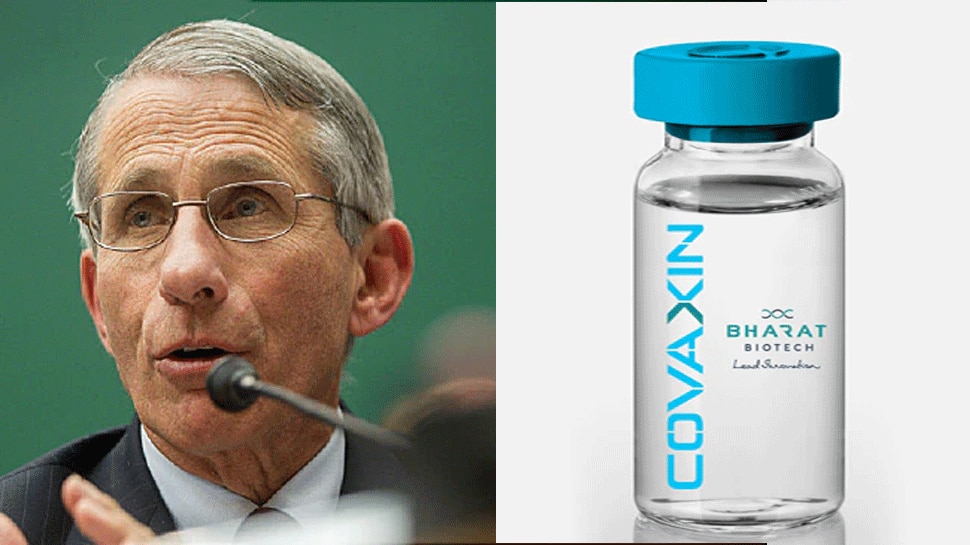 New Delhi: Coronavirus is continuously increasing in the country. Every day an infected patient (Coronavirus Update) and a new record of death are being created. In such a situation, everyone is waiting to get Vaccine as soon as possible. Meanwhile, there is a comforting news that India's indigenous vaccine, Covaxin, developed to fight Kovid-19, has been found capable of neutralizing 617 variants of the deadly virus.
Vaccine to neutralize 617 types of Kovid
The White House Chief Medical Advisor and America's top epidemiologist Dr. Anthony Fauchi (White House Epidemiologist Dr. Anthony Fauci) told reporters in a conference call on Tuesday, "This is something where we are getting new data every day." But the statistics include the latest blood serum of 19 Kovid-19 patients and those who have been given the covicin vaccine used in India. It has been found to neutralize 617 types of Kovid.
Fauchi further said, 'So, despite the difficult situation we are seeing in India, vaccination can be very repulsive against it.'
Also read- More than 1 million Genome sequencing occurred in 172 countries in the battle with Coronavirus, know the reason
Works to make antibodies
The New York Times reported on Tuesday that covicin works by teaching the immune system to make antibodies against the SARS-COV-2 corona virus. These antibodies bind to purported spike proteins such as viral proteins that spread on its surface.
This vaccine is 78 percent effective
The emergency use of Covaxin, developed by Bharat Biotech, in partnership with the National Institute of Virology and the Indian Council of Medical Research, was approved on January 3. The test results later revealed that the vaccine was up to 78 percent effective.
Also read- Increased chance of settlement on Mars! Scientists made a big disclosure, told how the rivers, lakes and life were on Mars
Data from infection to death
The number of infected people increased to 1,79,97,267 on Wednesday after 3,60,960 people were found infected with the corona virus in a single day across the country. At the same time, 3,293 people died in the last 24 hours. On Wednesday, 2,61,162 were recovered from the infected corona.
According to the statistics of the Union Health Ministry, the number of people who died of infection has increased to 2,01,187 so far across the country. The number of active corona patients in the country has reached 29,78,709.
Click here to read other science related news
Live tv
.