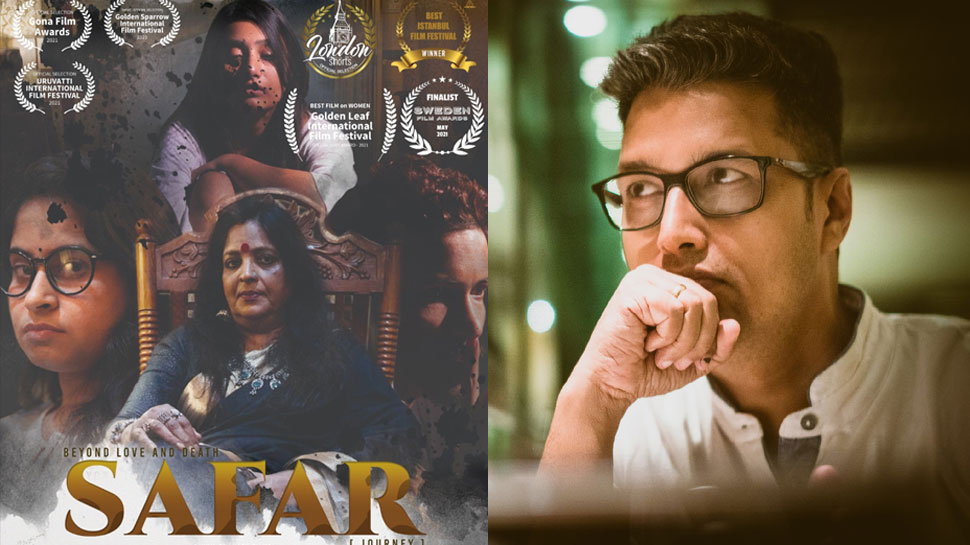 New Delhi: For someone, making films is a means of earning money, then someone makes films a medium for achieving fame for himself. But there are also people for whom making films is no less than a passion. When such a passion shadowed Nikhil Prakash's mind, he set out to present the different stories growing inside him in a unique way and he started his journey with his short film 'Safar'. done through.
novelist's life story
Nikhil Prakash started his career as a software business, but he had the urge to tell stories related to people's lives and society so much that he made cinema his companion forever and left the world of films. On the unique 'journey' of. After making many documentaries and short films in the last 18 years, Nikhil Prakash has now made a short film 'Safar' which presents the journey of a novelist's life with great poignancy.
a twist will change
'Safar' is the sensitive story of 'Meera', a female novelist who gives up any expectations from life due to her traumatic experiences as a child. Soon his next novel is also about to be published, but at the same time he meets a mysterious kind of woman. In the course of meetings and talks, both talk a lot about life. Meera blames God for every accident in her life. Well, in the end, when both of them leave for their 'journey', something strange happens to both of them at one point.
Appreciation at Filmfest
It is worth noting that the short film 'Safar' has made its presence felt in many prestigious film festivals. These include Golden Sparrow International Film Festival, ISAFF of Russia, Uruvatti International Film Festival etc. The film was selected as a finalist for the Swedish Film Festival Award. Apart from this, the film was made as a nominee for the London Short Film Festival.
Received Awards
It is noteworthy that 'Safar' has also won many awards around the world. 'Safar' was awarded the Special Jury Award for Best Short Film at the Istanbul Film Festival, and it won the Best Short Film title from India at the GONA Film Festival. The film was awarded the Special Jury Award for Best Short Film on Women at the Golden Leaf International Film Festival. Apart from these, the film won the MOKKHO International Film Award and the Best Short Film award at the Golden Sparrow International Film Festival. This short film has been produced under the banner of Nikhil Prakash Films.
Movies made more than 50
Nikhil Prakash has directed more than 50 documentaries and short films so far and he started his journey in 2003. His other companies – Digital Cinematics and Great India Show have been successfully producing short films and web shows for several production houses.
Let us tell you that Nikhil Prakash, who was born in Patna city of Bihar and then made Mumbai his workplace, also provides technical education related to cinema to the people under the banner of 'Great India Show'. Nikhil believes that every person who has a passion for making films should get technical lessons in filmmaking so that he can do full justice to his passion.