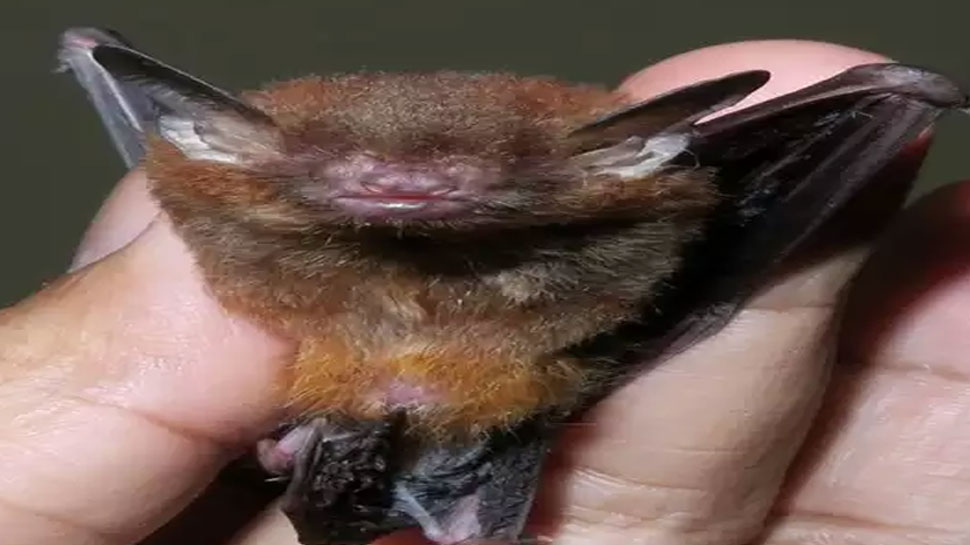 New Delhi: The number of Corona virus (Corona) infected patients is increasing continuously throughout the country. Meanwhile, for the first time in India, a rare 'Thali' -like footed bat has been discovered. Wide-legged bats have been found in a wildlife sanctuary in Meghalaya. These bats are mostly found in bamboo forests. Scientists of the Zoological Survey of India have discovered this. Now the question is whether the corona virus is in danger of spreading in this new bat as well?
Eudiscopus denticulus
Zoological Survey of India (ZSI) scientist Dr. Uttam Saikia and scientists from the European Natural History Museum have discovered plate-footed bats among bamboo forests in the Lylad area of ​​Nongkhilem Wildlife Sanctuary, Meghalaya. This species of bat is called Eudiscopus denticulus.
These bats are very strange
These bats (Disk Footed Bat) look very different due to the texture of their feet. Their feet are orange in color and the rings have a plate-like shape. The research report to find this bat has been published in the Swiss journal Revue Suisse de Zoologie. Doctor Uttam and his team were surprised by the DNA test of this bats.
Also read- Maharashtra: Oxygen tank leaks in Nashik hospital, 22 people dead so far
VIDEO
Bamboo Clump Housing
These bats live in bamboo clumps. According to Dr. Uttam, he stays comfortable by sticking to his plate-like feet on the joints of bamboo twigs and branches. Bamboo bushes also protect them from predators.
Research on bats
Significantly, Dr. Uttam Saikia and his team have been doing research on bats of India for the last several years. He has gathered information related to bats by visiting many different places of the country. 66 species of bats have been discovered from Meghalaya.
Also read- Triple mutant of corona has arrived, even double mutant is dangerous?
There is also corona virus
This different species of bats (Disk Footed Bat) ie Eudiscopus denticulus is the sub-genes of the family Vespertilionidae of bats. Corona virus is also found in Vesper bats. This type of virus is called Alpha-Corona virus.
Many types of corona
Changed forms of corona virus can be found inside them. Such as Bat Coronavirus 1, BtCoV 512, BtCoV-HKU8, BtCoV-HKU2, Human Coronavirus HCoV-NL63 and HCoV-229E. But so far there has been no news of corona virus spreading from disc footed bats.
Click here to read other science related news
Live tv
.