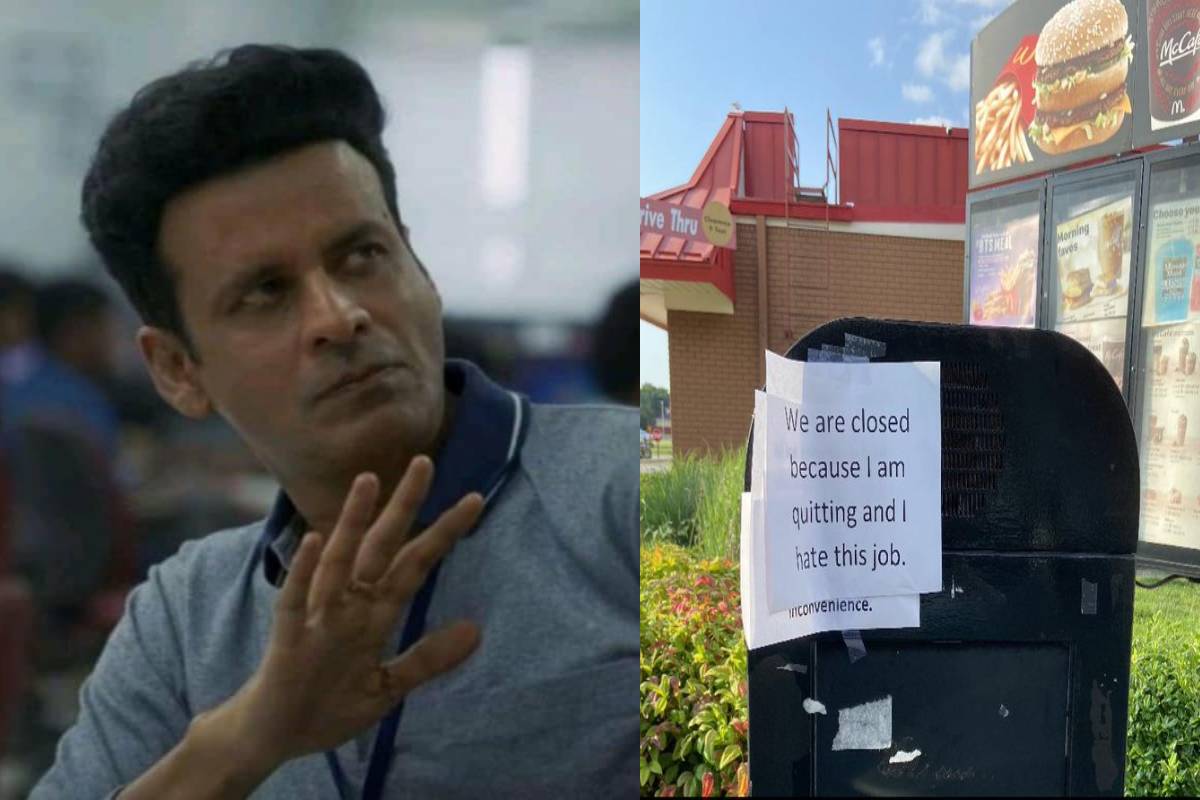 This resignation is not a complete exhibition.
Although the resignation is given by mail or letter, but the amazing (Viral Resign Letter) done by this boy has never happened before. Now social media is being blown away by this resignation.
Resigning from a job is not easy. Usually resignation is given only when you have no other option. There are some people who do not like the job, so they also resign, but a boy has written such a tremendous design letter that the world is becoming his fan. If Shrikant Tiwari, the family man, reads this design letter, he will also salute the boy.
The incident is from Louisville, America. Here a boy working in McDonald's food chain has resigned in such a befitting manner that his pictures are spreading like fire on social media. It happened that for some reason this boy hated his job so much that he wrote a swag note and pasted it on McDonald's outlet.
Whoever saw it, thank you
Usually, resignation letter given by mail or letter can be pasted as a printout, this is the first time people saw this. The person who has left the job, his style is making people crazy. This resignation was found sticking like a notice outside McDonald's Outlet. It is written on this poster – 'We are closed because I am leaving this job and I hate my work.' Whoever saw this design letter, made it viral on social media. Now people are sharing it a lot.
See at our local McDonald's pic.twitter.com/InhWzowlVm

— Great Ape Dad (@GreatApeDad) June 14, 2021
People are appreciating the courage of the boy
The person who gave such a tremendous resignation is not known, but everyone is appreciating his courage. The thought of pasting the printout after leaving it after getting bored of the job is most interesting. This letter was shared on Twitter by a user named @GreatApeDad. It has got lakhs of likes so far, while many people have also reacted to it. Seeing this resignation, a scene of the recent webseries Family Man is also remembered, in which the lead character Shrikant Tiwari also resigns in a similar fashion.
Also read- Tremendous hooliganism of twin crows, they are ruling themselves by taking the entire locality hostage

<!–
–>

<!–
–>