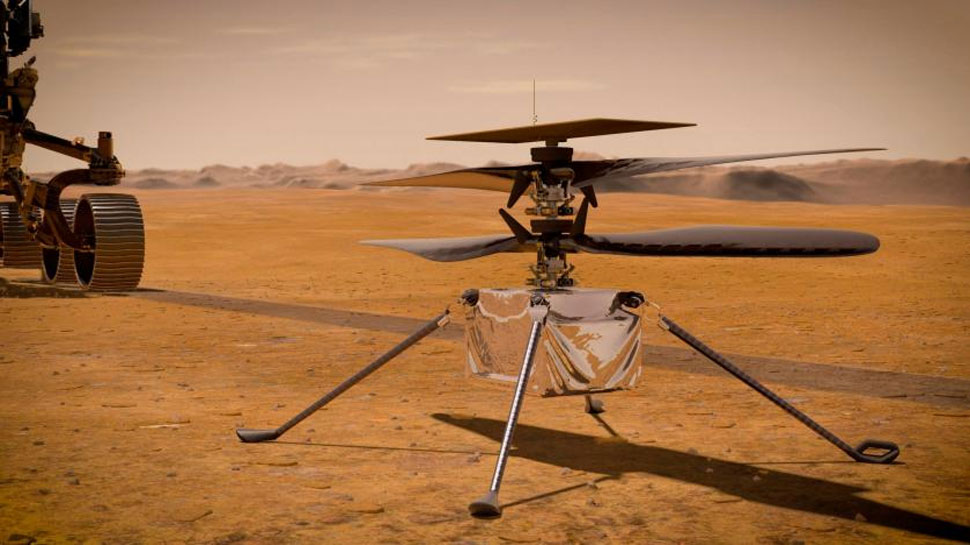 Washington: Today is a very important day for the US space agency NASA. Their Mars mission can be completed today. NASA's Ingenuity Helicopter, sent to Mars, will try to fly for the first time today. Let us know that this day has come today after nearly 6 years of hard work. NASA will broadcast the live broadcast of this helicopter flight.
Flight testing on another planet
Know that if this effort of NASA is successful, then it will be the first success in the case of flight testing on another planet. So far no country has been able to do this. According to Indian time, the live broadcast will start at around 3.45 pm. You can also watch a live broadcast of the flight of Ingenuity Helicopter on NASA TV.
Also read- Plastic rain in the US, micro plastic still prevails in the sky
Ready to test
Project Manager of Ingenuity Helicopter, MiMi Aung said that there is always uncertainty in space. This flight testing was to be done on April 11, but it could not be done due to technical difficulties. Later the team updated its software. Now we are ready for testing.
Flying on mars
Let us know that the Ingenuity Helicopter has passed the Rapid Spin Test. The helicopter will fly to Mars without help from Earth. According to NASA, if the Ingenuity helicopter managed to take off and fly some distance, then 90 percent of the Mars mission would be completed. If it continues to work even after landing, then 4 more flights will be tested.
Also read- Doggy urine sniff will tell you whether or not Corona is a completely new claim in the study
Why is helicopter needed on Mars?
The need for an Ingenuity Helicopter on Mars is because it has a bumpy surface. Orbiters are not able to take clear pictures from a height. At the same time, the rover cannot go to every corner. In this case, the ingenuity chopper is the best. It can fly and take high-definition photos.
Click here to read science related news
.