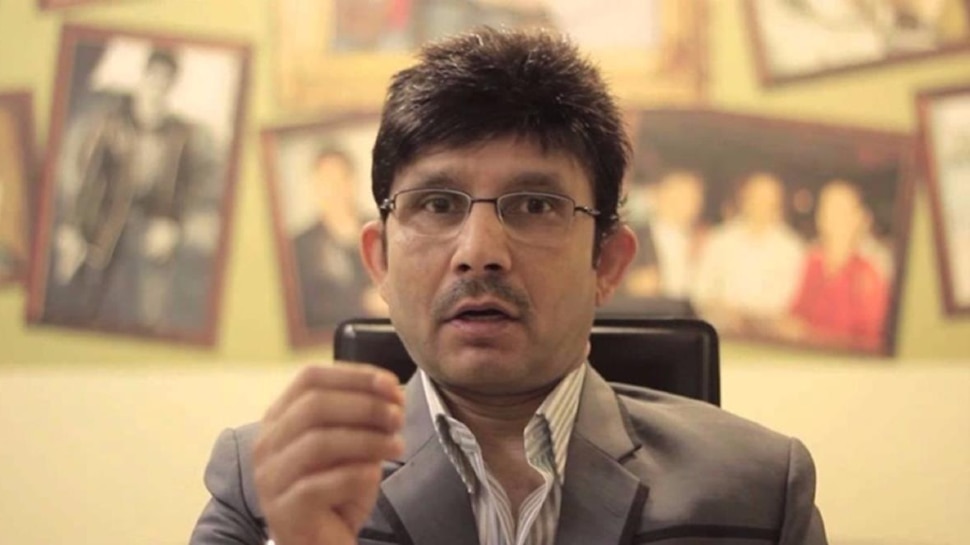 New Delhi: Kamal Rashid Khan is making a lot of headlines these days. Salman Khan recently made a defamation claim against him. At the same time, Mika Singh also narrated Kamal a lot in many videos. Seeing all this ruckus, Kamaal R Khan had locked his Twitter account but now he has unlocked the account back and told who is the real 'mad'?
Told Arjun a true friend
KRK told that Arjun Kapoor talked to him on the phone for a long time and he now understood that he is his true friend. Not only this, KRK has also refused to give negative reviews to his films.
Thank you so much @arjunk26 Bhai for your call and long discussion. Now I understood that you are only my real friend in Bollywood. And you are only real MARD who is not scared of anyone. Now I will never ever criticize your film.

— KRK (@kamaalrkhan) June 4, 2021
Told Arjun the real man
Tagging actor Arjun Kapoor, KRK tweeted and wrote, 'Thank you Arjun bhai, for your call and long conversation. Now I understood that only you are my best friend in Bollywood and only you are the real man who is not afraid of anyone. Now I will never review your films negatively.
what is the matter
Let me tell you, KRK had messed up with Salman Khan (Salman Khan KRK Dispute) and called him very good and bad. Salman Khan had filed a defamation claim on KRK. According to KRK, this case has started after doing a negative review of 'Radhe' and for this reason Salman has filed a defamation claim against him. While the legal team of Salman Khan issued a statement, clarifying that this case has been done because they have called him corrupt to defame Salman and accused his organization Being Human of fraud and money laundering. is.
VIDEO
Also read- Length measured with giraffe and chest wide in front of lion-lioness, amazing photoshoot of Kriti Sanon
Click here for the latest and interesting news of entertainment Entertainment Facebook Page of Zee News like to