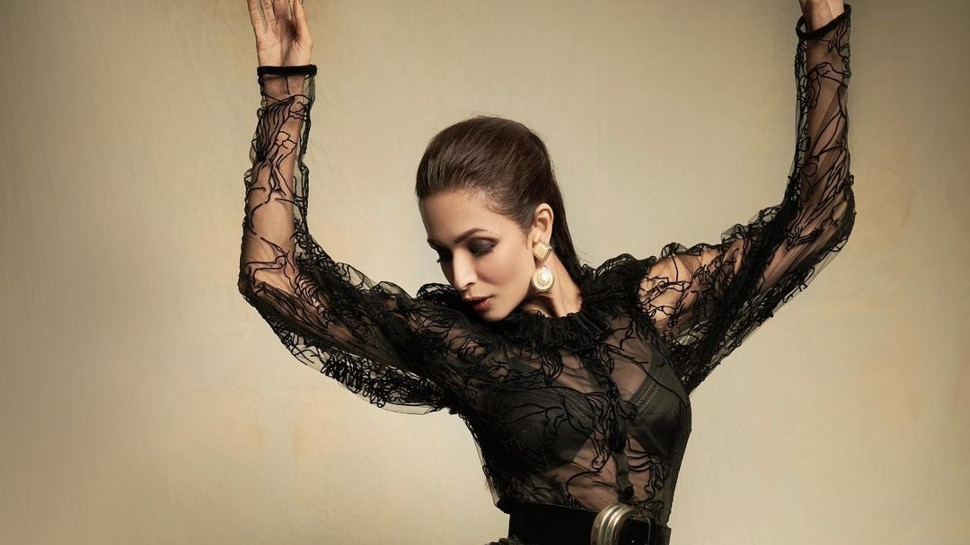 New Delhi: Malaika Arora, who set the social media on fire with her style, has once again shared some of her pictures, which people are not tired of praising her fitness. Malaika Arora Abs has presented a glimpse of her toned body on social media.
Malaika posted a photo
Malaika Arora is very active on social media. Recently, he has posted a collage of his pictures on social media, seeing that his fans are becoming very fat. Malaika is wearing Jim Ware in the posted picture. Also Malaika is seen flaunting her toned body.
Corona was born in September
In this post, Malaika Arora has mentioned the journey after being corona negative. Malaika has written in her caption that 'you are very lucky', 'how easy it must have been', something that I keep hearing every day. Yes, I am grateful for many things in my life. But luck has played a very small role in this and it has never been easy for me to talk about ease. I had a corona on 5 September, which was very bad. Covid recovery has been easy for any person who has a good immunity.
'Even two steps could not go'
If I talk about myself, I will not use the word easy for me at all. It physically broke me. Even walking two steps did not seem less than a task. Just getting up from bed, standing in the window was a journey in itself. I gained weight, I felt weak, lost my stamina, I was away from my family and much more happened.
'Weakness persists even after report is negative'
My report came negative on 26 September, for which I am very thankful. But the weakness remained. I felt bad that my body was not supporting my mind. I was afraid that I would never regain my strength. I was wondering whether I would be able to complete any work in 24 hours or not.
'Workout done with great difficulty'
Malaika Arora wrote in the caption that my first workout was very difficult. I could not do anything good. I felt broken. But the next day, I stood up and I told myself, I can make myself and then the third day and fourth and fifth. This series continued to move forward.
'Feel as before'
It has been almost 32 weeks since my Kovid report came negative and finally I am starting to feel like myself again. Now I started feeling the same as I used to feel before the Kovid report came positive. I can do the same workouts as before and I feel strong both physically and mentally.
'One word helped to move forward'
The four-letter word that carried me forward was HOPE. When you feel that everything is not right, still hope that everything will be alright. Thanks to all of you who have been in my contact. Helped me move forward. I pray that this world too gets well soon and we can all come out of this problem together. Two words helped me get out of this trouble – patience and gratitude.
VIDEO-
Also read- Sara Ali Khan Throwback Video: When Sara reached the set of KBC, you will lose heart after seeing innocence
Click here for entertainment's latest and interesting news Zee News Entertainment Facebook Page Like