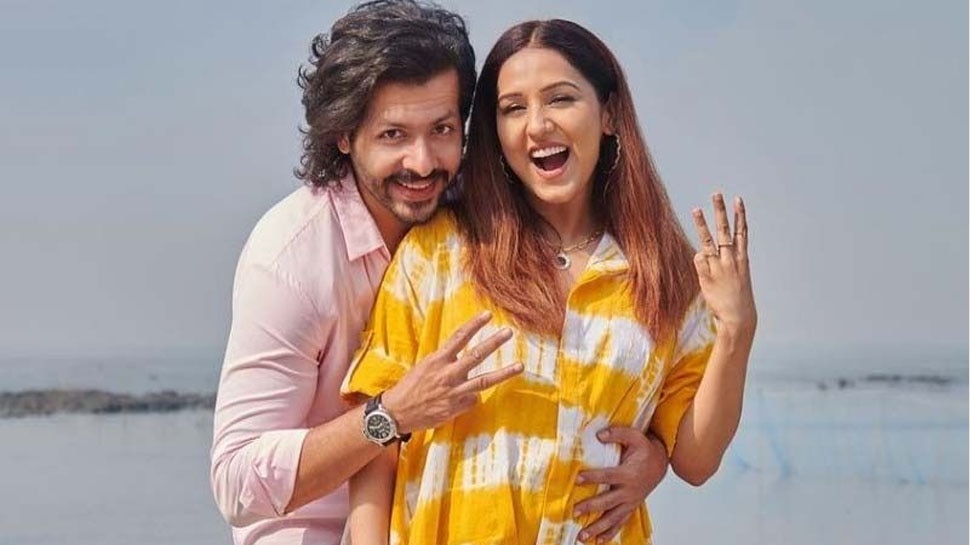 New Delhi: Veteran playback singer Neeti Mohan has given birth to her first child. Neeti Mohan's husband Nihar Pandya has shared this good news with fans while sharing a picture with his wife. Nihar has told the fans that Neeti has given birth to a lovely son. After sharing this news of her, all the celebrities including Gauhar Khan, Harshdeep Kaur, Tahira Kashyap and Sania Mirza have congratulated the policy.
Good news shared with picture
Nihar Pandya is seen kissing on the forehead of Neeti in the picture. In the caption of the picture, Nihar wrote, 'My beautiful wife has given me a chance to teach my beloved son everything that my father taught me. She spreads more love in my life everyday. Most importantly, both Neeti and our little son are completely safe.
Sun rise of Neeti Mohan's family
Nihar Pandya wrote, 'Today when it is cloudy and it is raining in Mumbai. So our 'SON-rise' has happened. Mohan and Pandya family with folded hands thanks God, doctors, family, friends, and all well wishers. Gauahar Khan wrote in the comment box on this picture, 'Super congratulations Nihar and Neeti. May God keep blessing the little one. You both will be very good parents.'
Shakti Mohan in preparation for spoiler
Neeti's sister Shakti Mohan is seen going mad with happiness after becoming an aunt. He wrote, 'I am very happy. Best wishes to the new parents and the whole family. I've never felt like this. I have become an aunt. I am ready to spoil you Chutku. Get ready to party with aunty.'