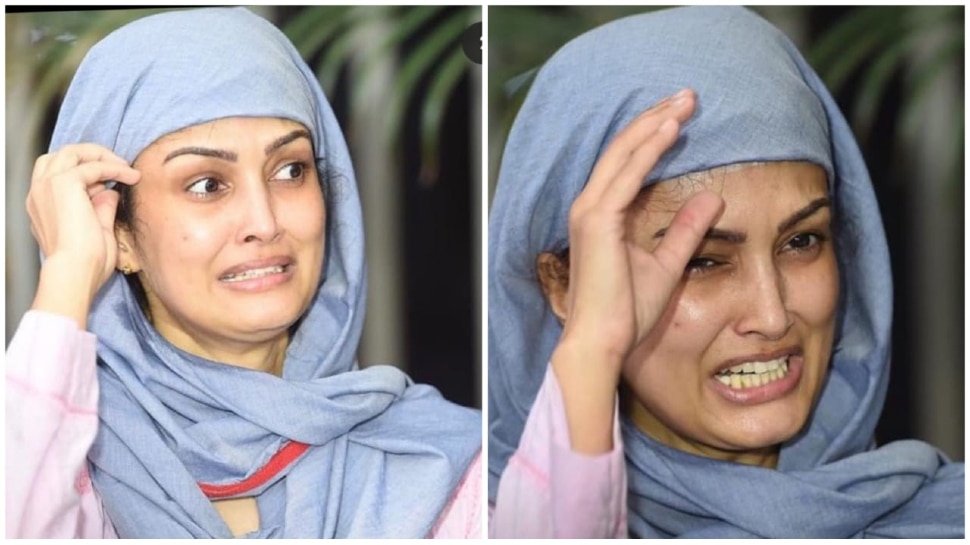 New Delhi: The battle between the famous TV pair of Nisha Rawal and Karan Mehra has now come in front of the media. Nisha Rawal also came before the world and told the people the truth of their relationship. During this time, the injury was clearly visible on Nisha's forehead.
Complaint done after hand raising
Late on May 31, Nisha Rawal filed a complaint against Karan Mehra at the Goregaon police station, accusing Karan (Karan Mehra) of assaulting her. Nisha said that Karan used to misbehave with her and used to tell a bad word. After further progress, when Karan raised his hand on the actress, he thought it right to file a police complaint.
Media interaction
Nisha Rawal, while talking to the media, has told that Karan (Karan Mehra) has raised her hands several times, this is a very minor thing for her. According to Nisha, Karan has punched many times and due to that marks have appeared on his face. Asked why she had been facing all this for so long? Nisha Rawal told because she was in love with Karan … She said – 'I still love her … I was a fool, it's all a slap in my mouth because I'm ready to part with her Was not '. Nisha weeps while stating this.
Accusations on character
Nisha has accused Karan (Karan Mehra) of infidelity during the conversation. He said- 'I do not want such a father for my child. If you have anything with someone, then say it, we will find some solution. What do you need to make all this so dirty? '… Nisha said-' Yesterday I told him a lot that you are not a good man, because of this he got angry and he started going out of the room, at the same time my head Caught and slammed into the wall. Perhaps he did not even know that something would happen that I would take this step, he caught my throat. I asked her why do you hate me so much? '
Karan was arrested on 31 May
Let me tell you, Karan was arrested on 31 May and he got bail on 1 June. The marriage of both of them is rapidly gaining headlines. Now Nisha Rawal recently met the media outside her house. Photos of Nisha have surfaced on social media, in which the injury on her forehead is clearly visible. Nisha Rawal (Nisha Rawal) was seen crying while talking to the media and telling the whole matter. Bandage is seen on the forehead.
Also read- Karan Mehra's wife's blood-soaked photo went viral; photo will make her stand up