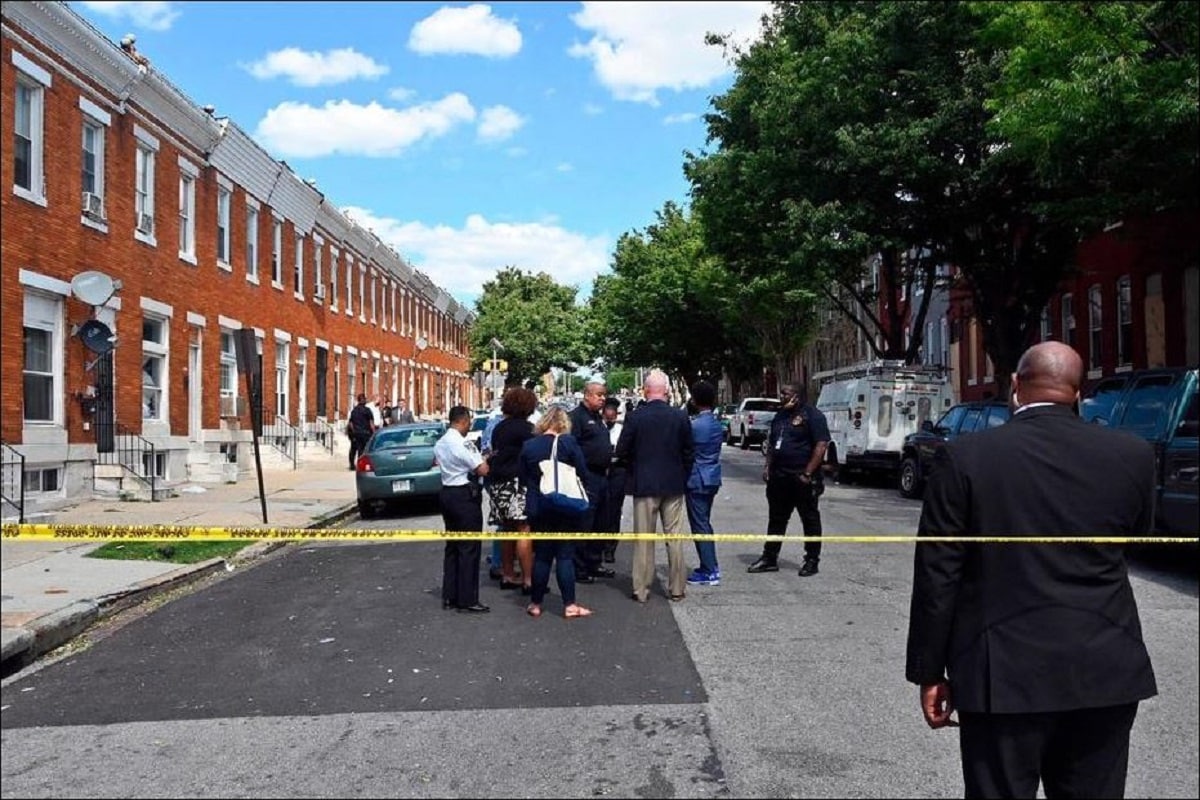 In Baltimore, America, some attackers suddenly started firing. One person died in this accident and five others were injured.
Baltimore. In a residential area in Baltimore, some attackers suddenly opened fire towards homes, killing one person and injuring five others. City Police Commissioner Michael Harrison said the shooting happened in western Baltimore. On Wednesday, at 2 pm, the police received information about the firing, when the officers reached there, two people were injured due to bullet injuries. He was taken to the hospital and four other injured reached the hospital in different vehicles. One of the injured died in the hospital.
The commissioner said that till now the investigators have come to know that there are many houses in a row here. Here these six people were with each other when at least two to three people came and started firing in this area. The attackers fled from there after carrying out the incident. Police is searching for them.
Also read: Firing in Austin, USA, one of 14 injured killed
Three days ago, a man who was injured during a shooting in Austin, Texas, has died in the hospital. "A 25-year-old man injured in the gunfight has died in the hospital," the police department said. Austin Police Chief Joseph Chacon said the shooting took place in Old Austin. Police had earlier put the number of people injured in the incident at 13. Austin officials later said the number of people injured in the incident was 14.

<!–
–>

<!–
–>