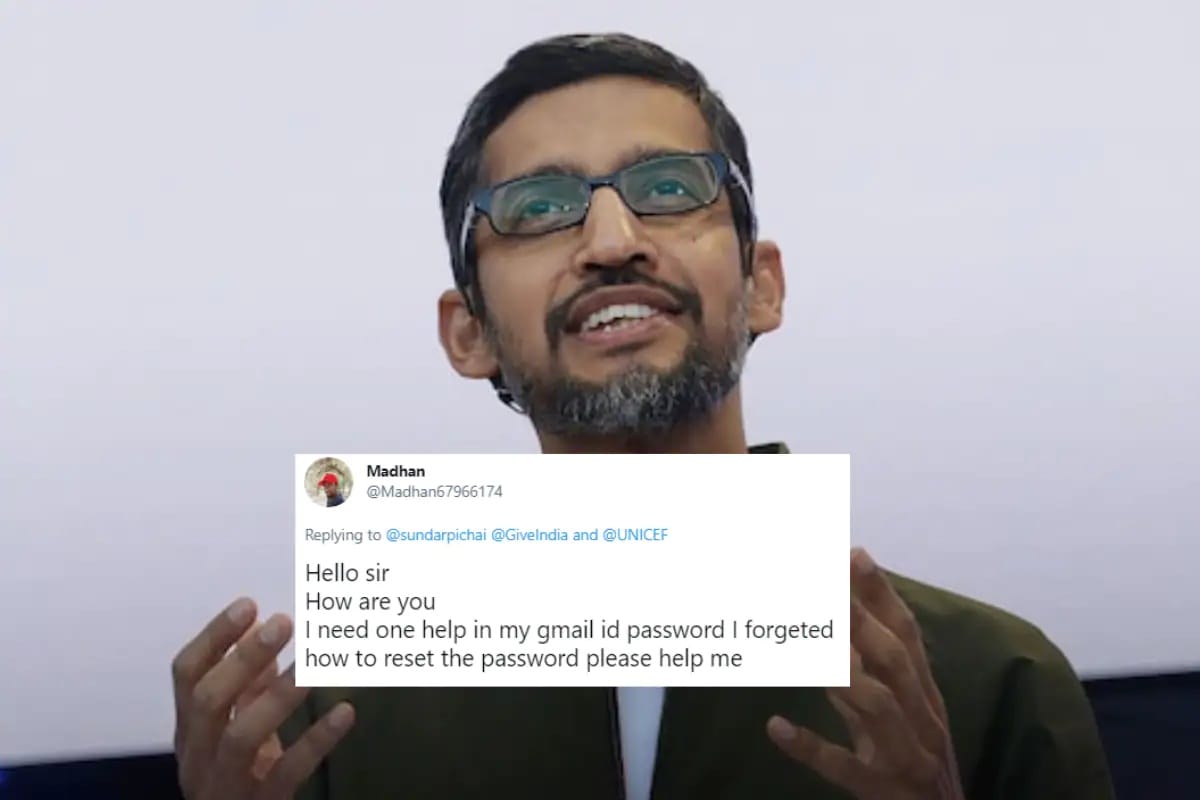 A user has asked for help from Sundai Pichai. (File photo: AP)
Viral Story: Google (Google) CEO Pichai has extended a hand to help India in the Corona era. He has announced that Google and his team have decided to provide financial assistance of Rs 135 crore. However, during this time a man appeared to ask him for help in resetting the password of Gmail.
New Delhi.
What happens when you forget your Gmail (G-Mail) password. Try to login again or look for the option of Forgot Password. Not only Gmail, this process is repeated when you forget the password of almost every type of digital login. Now, forgetting the password of Google account, no one will reach the CEO of Sundar Pichai directly. However, you think it is wrong. There is a person, who put his account related problems directly in front of Pichai. Let us know what the whole matter is. Actually, Pichai had announced help to help India going through the worst phase of the corona virus epidemic. In this regard, he tweeted. Now a Twitter user named @ Madhan67966174, has responded to Pichai's tweet and asked for help regarding the password. This user named Madan wrote 'Hello Sir, how are you. I need a help with gmail id password. I have forgotten how to reset password. Please help.
(Also read- Samsung's new budget smartphone is getting even cheaper than before, will get 5000mAh battery, HD + display)
As soon as this tweet comes in front, other Twitter users have also taken command. People are continuously giving fun responses to this tweet. Corona virus crisis has become unbridled in India. In such a situation, CEO Pichai has put forth his hand to help the country. On Monday, he announced that Google and his team have decided to provide financial assistance of Rs 135 crore.
It has been told from the company that these financial assistance is being given through UNICEF and GiveIndia. Many countries of the world have also decided to help India. Many countries including Britain and America have come forward to help. On Tuesday, India received a consignment of many other medical devices including ventilators from the UK. At the same time, US President Joe Biden has also promised help. He also had a discussion with Prime Minister Narendra Modi regarding this.
.