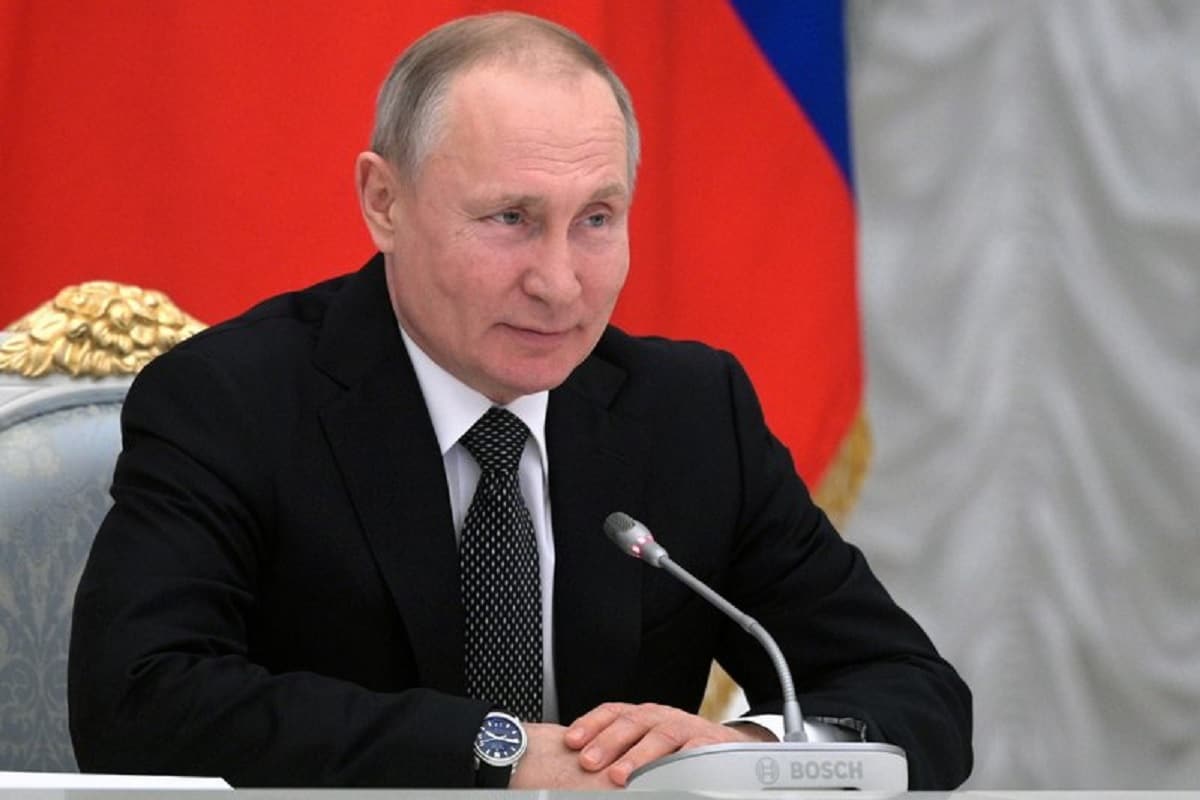 Russian President Vladimir Putin. (AP file photo)
After the summit in Geneva, Russian President Vladimir Putin told a press conference that Russia and the US are making efforts to reduce mutual tensions. Under this, they have agreed to send their ambassadors back to their posts. The number of embassy personnel was cut in view of increased tensions between Russia and America.
Geneva. Russian President Vladimir Putin said on Wednesday that he and US President Joe Biden have agreed to send their ambassadors back to their posts as part of efforts to ease tensions.
Putin made the announcement at a news conference after Wednesday's summit with Biden in Geneva. There was a reduction in personnel in the embassies after the escalation of tension between the two countries.
read this also : Delhi Police's argument in the High Court- Court granted bail to the accused on the basis of social media narrative
Russian Ambassador to the US Anatoly Antonov was recalled from Washington about three months ago after Biden called Putin a murderer. US Ambassador to Russia John Sullivan left Moscow about two months ago. Read also Pakistani NGO's raised crores of rupees in the name of helping India, now there is a suspicion of terror funding with the same money- report
The reason for the mutual tension between Russia and America is believed to be Russia's annexation of Crimea in 2014, as relations between the two countries deteriorated after this incident. After this, the US side accused Russia of helping Donald Trump by interfering in the 2016 presidential election.
It was believed that in the meeting of the two leaders, many issues including ransomware attack on American companies to poisoning the Leader of the Opposition and putting him in jail would be important. The Kremlin ally said on Tuesday that nuclear stability, climate change and cyber security would be key issues at the summit. According to the Reuters report, there can also be a discussion about each other's citizens jailed in both countries. However, it cannot be said whether the two countries will reach an agreement or not.

<!–
–>

<!–
–>