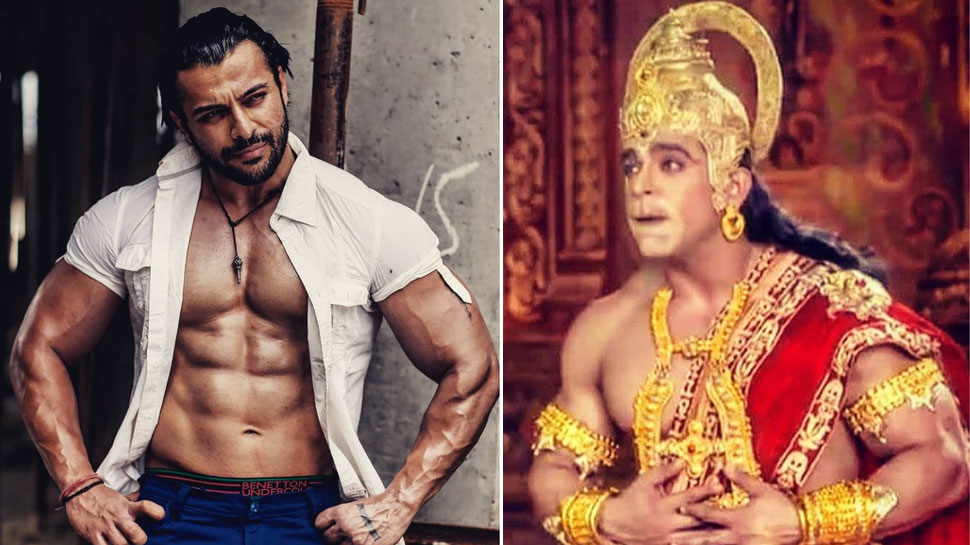 New Delhi: These days there is an outbreak of corona virus epidemic all over the world, while people are sick due to the virus, many industries are also falling prey to the disease due to the lockdown caused by it. The entertainment industry is also one of those who have been badly affected by the Coronavirus Epidemic. In this period, many production houses have come on the verge of closure, while many actors are suffering from depression. At the same time, there is news that actor Nirbhay Wadhwa, who is known for playing the role of 'Hanuman' in TV serials, is facing financial crisis these days. He even had to sell the bike to survive.
no work for one and a half year
Many actors have come on the road due to the closure of the shooting of serials which were closed for a long time last year. In such a situation, shooting started in the middle but some actors could not get work during this period as well. This year again the shooting has stopped for a long time. Even the actors who were capable in such a condition, they have also come in bad financial conditions. The same is the case with TV's 'Hanuman' i.e. Nirbhay Wadhwa, who had to sell his expensive bike to survive. He is facing unemployment continuously for one and a half years.
Savings ran out, payment not received
In a conversation with ETimes, Nirbhay himself has disclosed about his circumstances. He told that he has been sitting at home for almost one and a half years, in which all his savings have been exhausted and still no work is in hand. There are no live shows happening anywhere. In such a situation, whatever payment was due, it could not be received.
22 lakh bikes got just this much money
Nirbhay told that he is fond of adventure. In such a situation, he had already taken a super bike before the Corona epidemic. But the situation forced such that he had to sell this bike. Nirbhay also said that the bike was in his hometown Jaipur. So he went to Jaipur in March and sold the bike. But even selling this super bike was not easy for him. Nirbhay told that he had bought this bike for Rs 22 lakh. But when we went out to sell, customers were not found for it. That's why he sold the bike to the company itself for nine and a half lakhs.
Let us inform that Nirbhay Wadhwa is seen in the role of Hanuman ji in the TV show 'Vidhnharta Ganesh'.
This actor also sold bike
Remind that Bollywood actor Harshvardhan Rane had recently sold his bike, but he took this decision to get oxygen cylinders to the needy.
Also read: Shanaya Kapoor created panic with bold photos before her debut
Click here for the latest and interesting news of entertainment Zee News's Entertainment Facebook Page like to